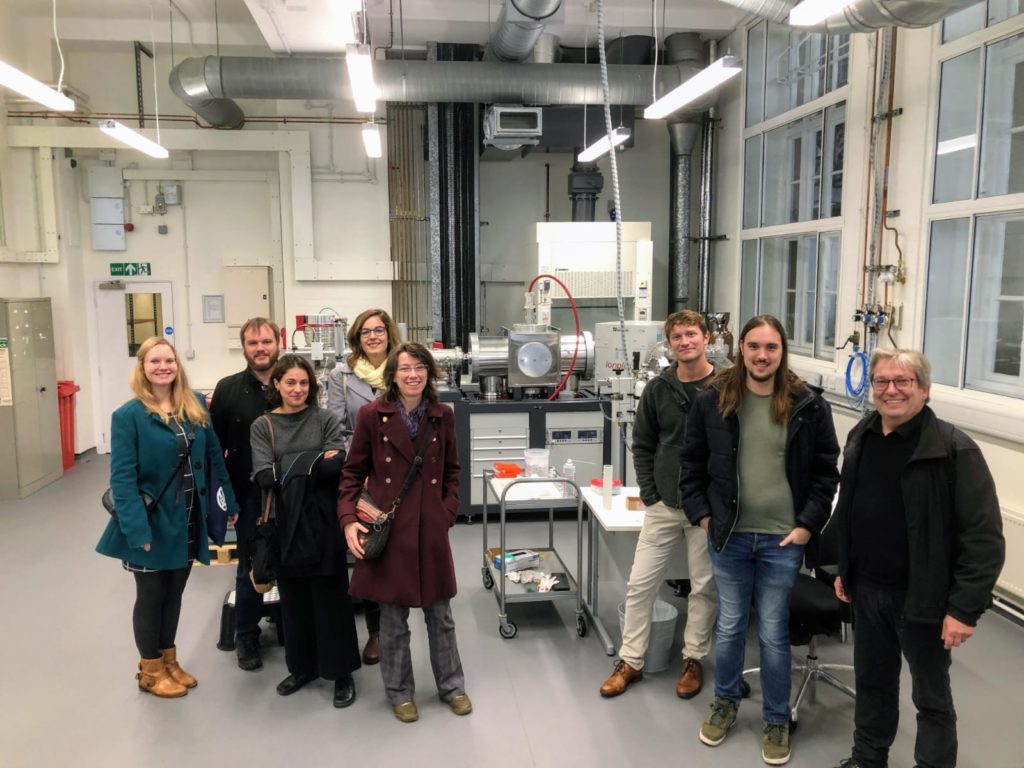 Last week the Rural Riches team attended the Staffordshire hoard conference in London. This amazing hoard dating to the third quarter of the seventh century will change our view on wealth in post-Sutton Hoo seventh century England.
The hoard consists mainly of the gold and garnet decorated parts of the hilts of swords. This suggests that a conscious selection of objects determined the composition of the hoard. It is suggested that the fragmented objects were part of the spoils of a battle. Some liturgical objects, one of which is considered a part of a bishop's head dress, another is part of a cross, were considered to represent members of the clergy present at such a battle. The day after this vivid picture of battling bishops colored the pages of the Times.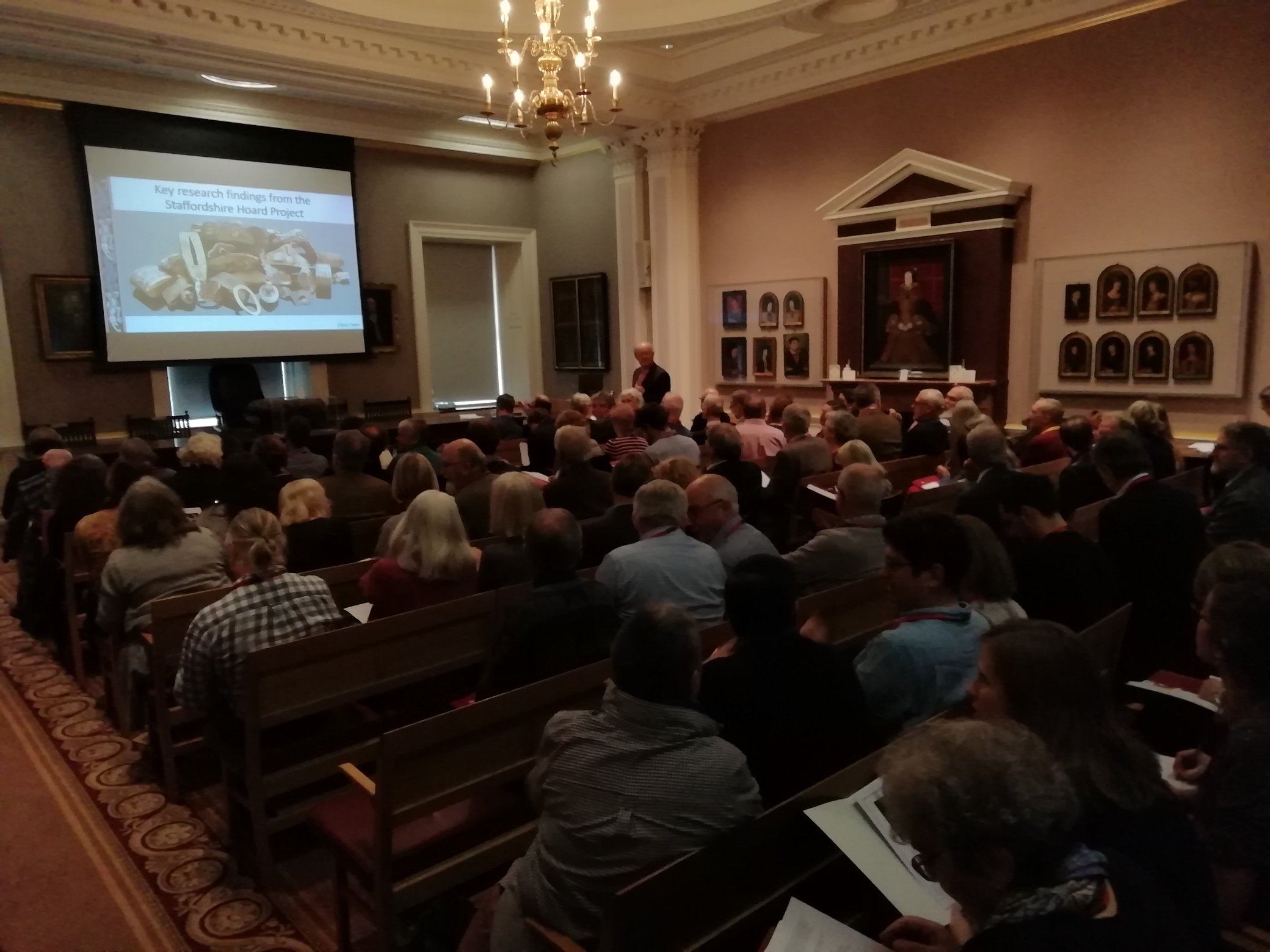 The hoard, consisting of fragmented and destroyed objects, may however be removed several steps from the collection of complete objects on a battle field. In the discussion Frans Theuws suggested that the fragmentation and destruction of objects could be considered an important act in the transformation of the original enchanted objects to just bullion reducing them to their material value only, so they could be melted and recycled. For the Rural Riches project the conference was an important experience of great help in the reflection on the circulation of gold (including recycling) and the distribution of wealth in Merovingian times.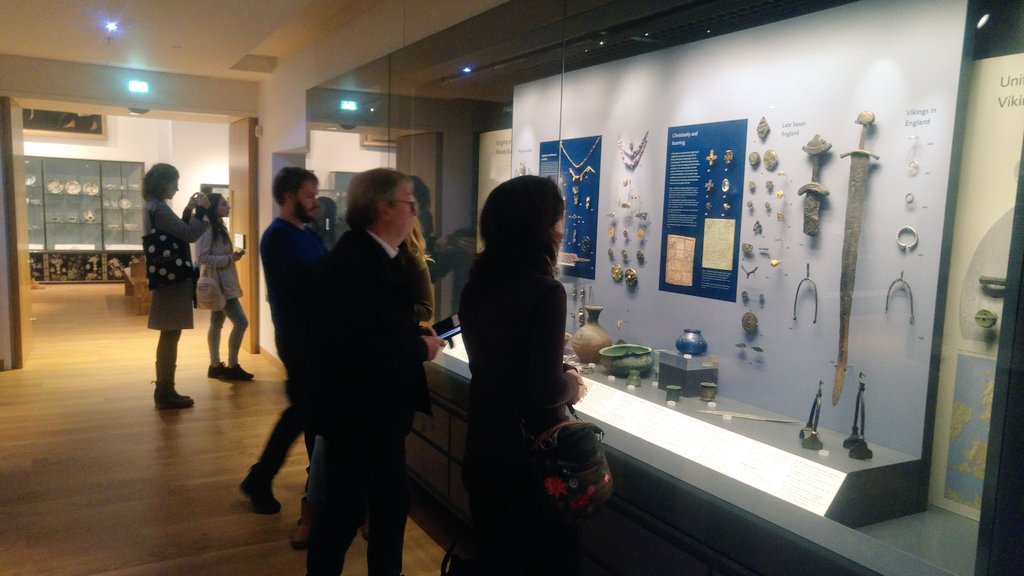 The journey continued to Oxford where we were warmly received by Professor Helena Hamerow and her team of the ERC funded project FeedSax. The FeedSax project uses highly sophisticated and innovative scientific methods offered by the laboratories of the Oxford Archaeological Institute, to study the expansion of cereal cultivation in early medieval England. Papers were presented by members of both projects. This highly productive exchange of information between two simultaneously funded ERC projects was very stimulating.
For the Rural Riches team it was highly rewarding because one of our goals is to analyse the possible early agricultural specialization in parts of northern Gaul where regions might concentrate on either wine production or grain cultivation already in Merovingian times. The next day our team was offered a very informative tour through the Oxford Archaeological Institute laboratories. Dr. Liz Strout showed us her isotope research on animals and plants, while professor Thomas Higham demonstrated the latest developments on radiocarbon dating and the complicated process of sample preparation.